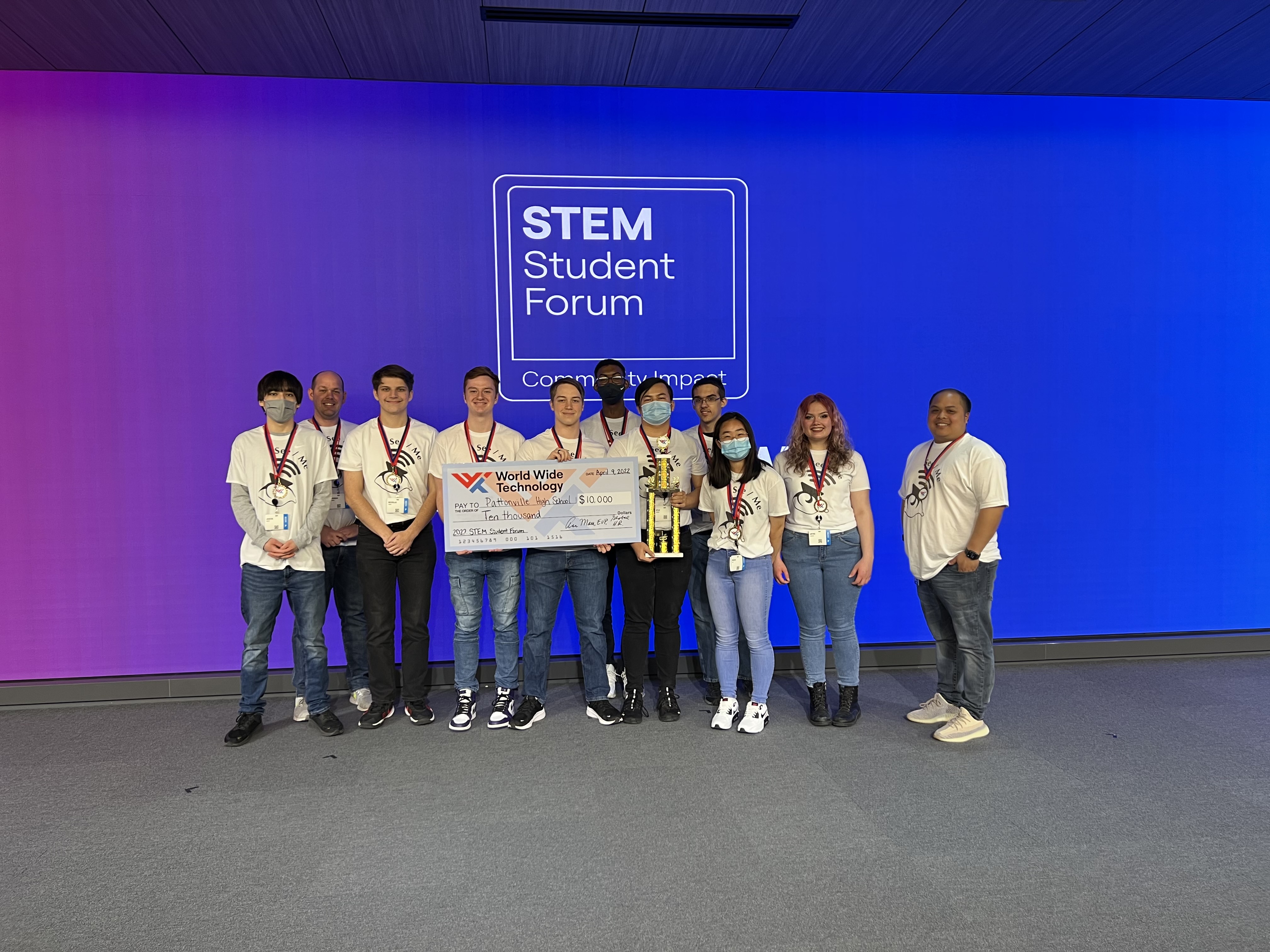 A group of Pattonville High School computer science students won the 2022 World Wide Technology STEM Student Forum claiming a $10,000 first place prize for creating a tech project that promotes students' sense of belonging by helping staff members learn more about their students, including how to say their names correctly.
"They came up with the idea of having students create profiles where they could put their preferred name, pronouns, and an audio recording of themselves pronouncing their names," computer science teacher Jeremiah Simmons said. "This would enable teachers to hear pronunciations before they get to a class which will enable them to say the students' names with confidence."
This is the seventh year of the competition and the fourth time that Simmons has participated with his computer science students. The win marks the second time Pattonville High School has won the Forum. In 2019, a group of students overhauled a supply closet for students in need building a website and providing a better user experience.
There were about 20 teams in this year's competition and each team was paired with a WWT employee to help mentor them through the process. After submitting a project video, five schools reached the finals and presented their idea at WWT's global headquarters in St. Louis on April 9.
The five finalists included Collegiate School of Medicine and Biomedicine, Hazelwood West High School, John Burroughs School, Pattonville High School and Webster Groves High School.
Members of the team included (from left to right) Justin Alvey, Mr. Jeremiah Simmons, Nicholas Toler, Dylan Bolter, David Luebbers, Samuel Kadima, Kyle Huynh, Jack Caesar, Helen Bae, Jayne Herter and World Wide Technology mentor Matt Hernando.