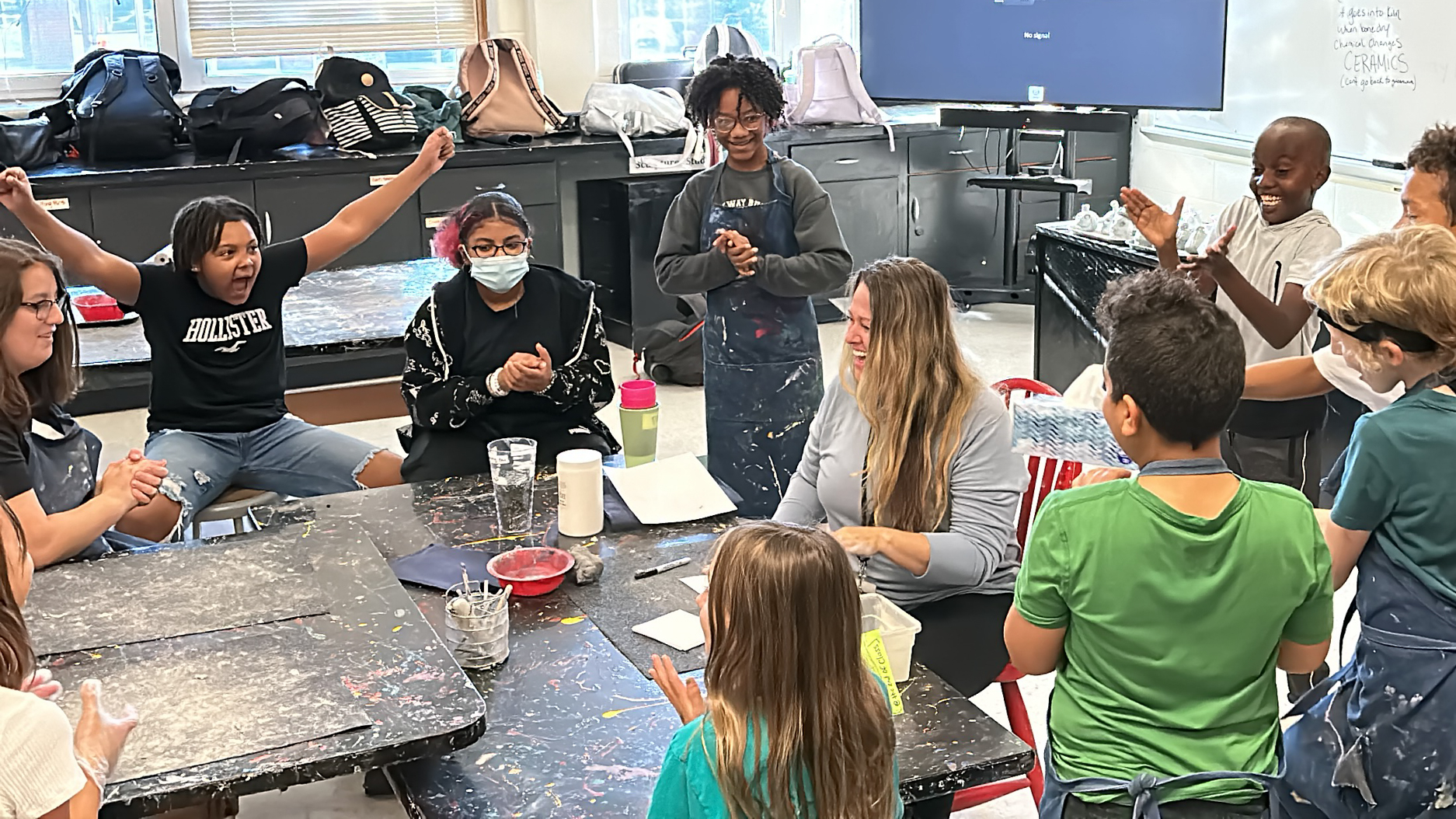 Holman Middle School art teacher Montie Richter was unanimously selected as a recipient of the Prang Art Teacher of the Year award. She was surprised with a special announcement during her second hour class on Oct. 3. 
This national program recognizes 10 art teachers annually who have made significant contributions in the lives of their students by advancing art education and inspiring self-expression through art. More than 2,000 people across the country nominated art teachers deserving of this honor and winners were chosen by a selection committee. Richter had 43 unique nominations and will receive a customized plaque and $5,000 worth of Prang art supplies.
Richter applied in July and reached out to parents, former students and staff to nominate her, if they so desired. 
"I'm 100 percent sure I did not ask 43 people to nominate me, maybe more like 10," she said. "During their process, some of those people who took the time to nominate me sent me their submissions. I am truly blessed to be valued and appreciated by so many wonderful people. Even if I had not won, the special notes will always mean the world to me."
She was excited about the contest not for the individual honor, but because of the benefits the award will have on her program.
"I thought how cool would it be if Holman won? We could do so many amazing things with the supplies," she said. "While there is currently no master plan in place since I just found out today, I intend to confer with my students about how to best use this amazing haul of art supplies to create something awesome in our school. I can't wait to see where this will take us!"