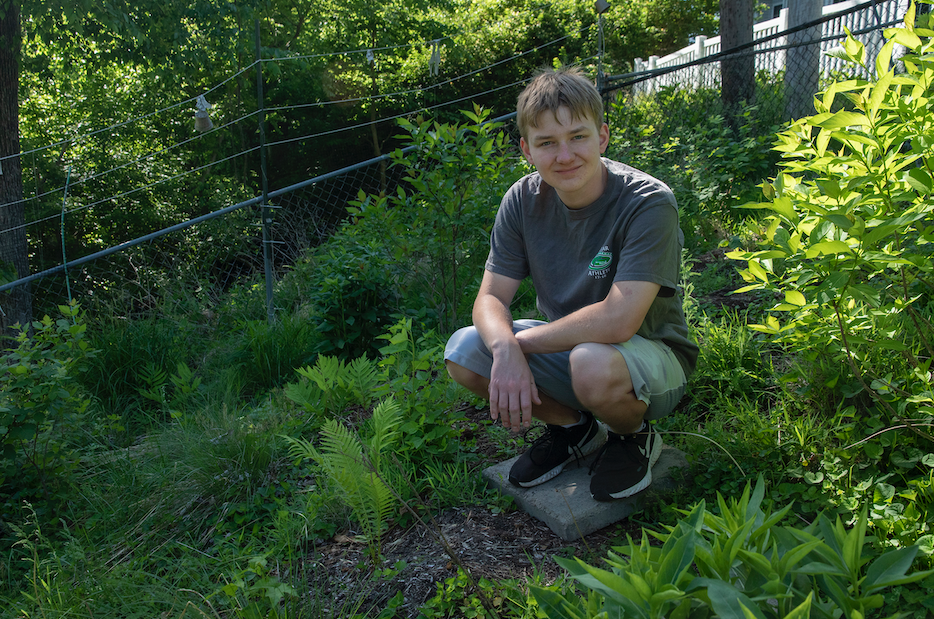 Pattonville High School rising senior Ryan Cutrell's garden was chosen to be one of the 10 sites for the 2022 St. Louis Native Plant Tour on Saturday, June 11, from 9 a.m. to 4 p.m. The tour is produced annually by St. Louis Audubon Society and Wild Ones St. Louis Chapter. This self-guided, educational tour includes a wide variety of habitats, native landscaping styles and yard sizes.
At just 17 years old, Cutrell is a Certified Tree Keeper, an active member of Wild Ones, Missouri Prairie Foundation, Open Space Council, St. Louis Audubon and participates with the Shaw Institute Field Training, MANTIS and community honeysuckle removal. 
His yard is certified Gold Status by St. Louis Audubon Society Bring Conservation Home, and he works part time in the native greenhouses at Greenscape Gardens.
Key points about Cutrell's garden:
2020 Wild Ones Landscape Challenge Winner

Native plant biodiversity of over 14 woody and 51 wildflower and grasses and three trees, selected for wildlife attractiveness and stormwater control 

Yard also includes vegetable garden, rain barrels, compost bins, bird and bat houses, bird baths, and solitary bee houses
For more information, visit Native Plant Garden Tour – St. Louis Audubon Society (stlouisaudubon.org).