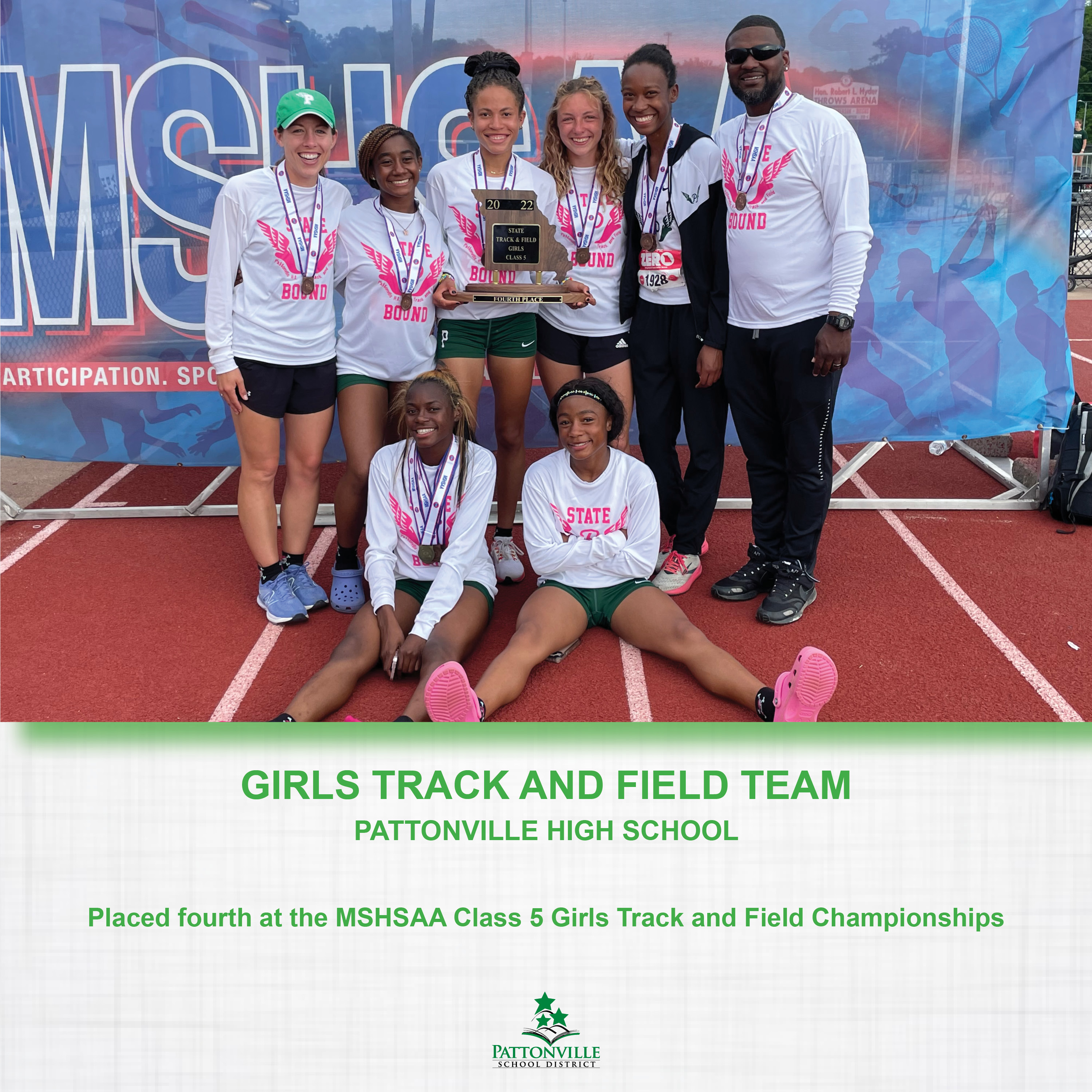 The girls track and field team placed fourth at the MSHSAA state championships and had two individuals win state titles. Pattonville High School competed in six events and collected 44 total team points.
First place:
400 meter dash: sophomore A'Laji Bradley (55.35, broke her own school record)

800 meter: junior Camryn Hubbard (2:12.05, broke her own school record)
Third place: 
100 meter dash: A'Laji Bradley (11.79, tied the school record)

200 meter dash: A'Laji Bradley (24.06)

4x400 meter relay: freshman Gabby Hurd, A'Laji Bradley, Camryn Hubbard and senior Keilah Wilkes (3:56.78)

4x800 meter relay: freshman Jam Blair, Keilah Wilkes, Gabby Hurd and Camryn Hubbard (9:31.98, broke school record set in 1982 by .01 seconds)
Sophomore Riesen Riley and junior Rebecca Simpkins attended the state championships as alternates for the relay teams.
Class 5 Girls Team Scores
1. Cardinal Ritter - 85.5 points
T2. Lee's Summit West - 46 points
T2. Blue Springs   46 points
4. Pattonville - 44 points
The team is coached by Corey Lewis and assistant Margaret Hall.