Category:

District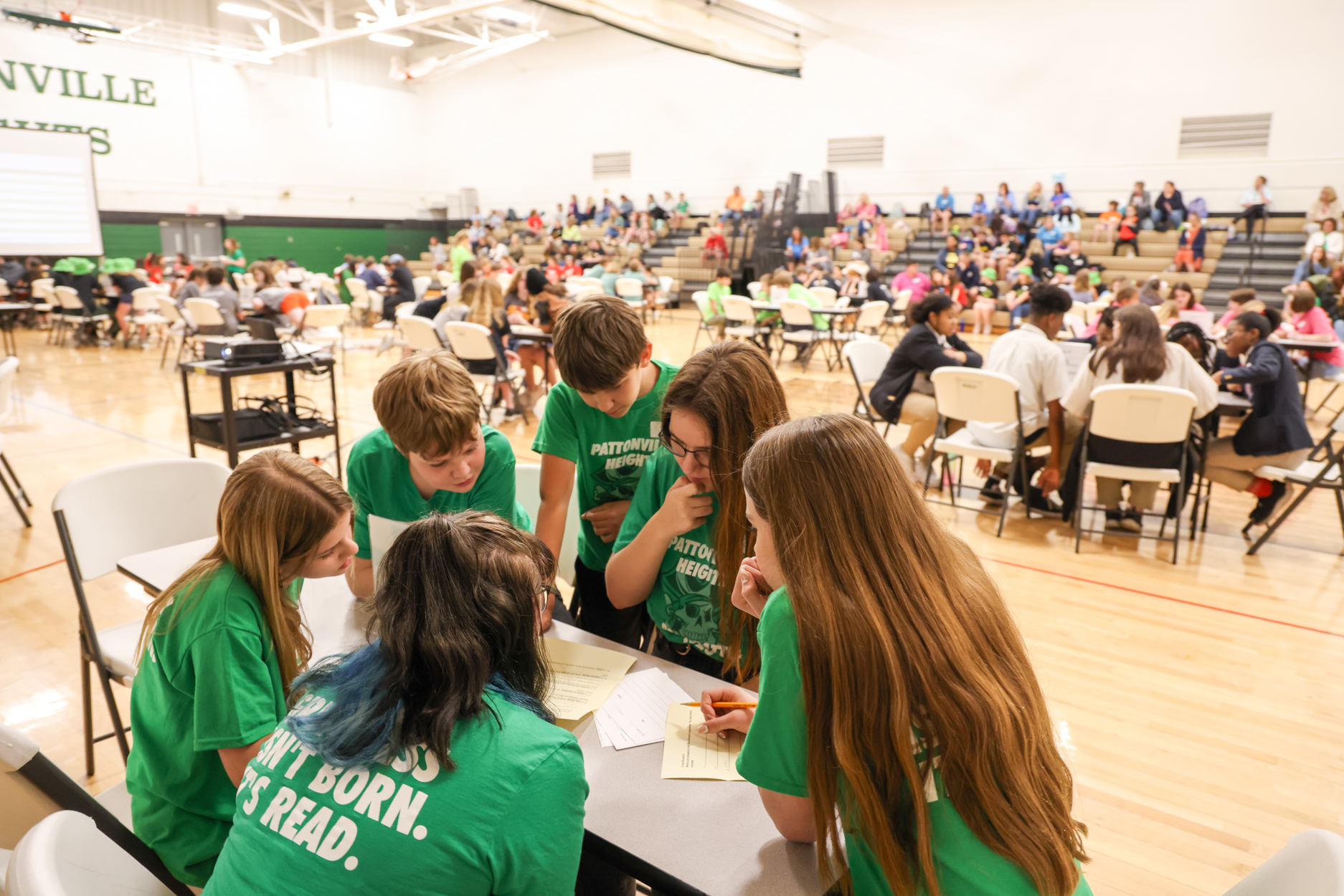 The 16th annual Pattonville Area-Wide Middle School Book Battle was held on May 9 at Pattonville Heights Middle School with 25 teams. Holman Middle School, Pattonville Heights Middle School and Remington Traditional School each had a team competing at the event. 
The team from Parkway South Middle School won the Book Battle with Ladue Middle School and Parkway West Middle finishing in second and third place, respectively. 
The book battle gives middle school students in the St. Louis area the opportunity to meet and discuss current books of interest. The Area-Wide Book Battle Committee creates a list of 20 books that includes a variety of genres and reading levels.