Category:

District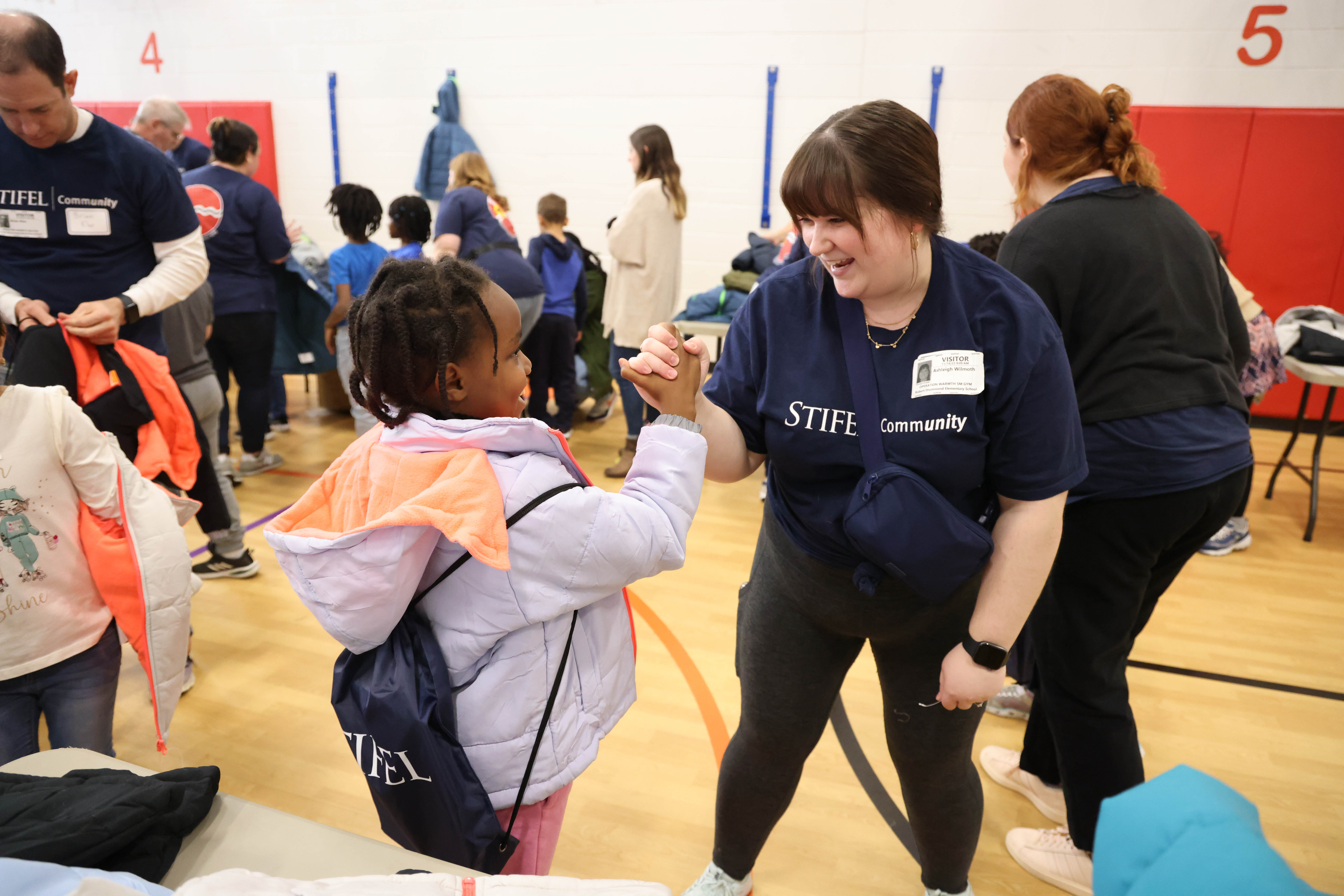 Employees from Stifel, in partnership with Operation Warm, provided a new winter coat to every student at Drummond Elementary on Nov. 14.
"When I first saw these coats, I was really happy because some people wouldn't have any coats and this day would bring them joy because they would get a coat today," third grader Evan Ramon said. 
Over 650 coats were distributed to students in kindergarten through fifth grade. Stifel volunteers personally met with the students during the distribution, ensuring proper fitting of the coats. Additionally, they took the initiative to write each student's name on a tag inside the coat with a permanent marker. To enhance the winter preparedness of the students, Stifel also provided a goodie bag containing winter gloves.
"It's such a huge deal because some of our kids come to school without a coat every day and you know, they're cold, they want to go outside and play and now all of our students have a coat," assistant principal Carley Tankersley said. "There's no stigma with this. Every single kid got a coat."